Partnerships
Academics without Borders
Academics without Borders is a Canadian, bi-lingual, non-governmental organization incorporated in March 2007 with charity status in 2008. AWB mission is to support developing countries in building capacity in higher education. AWB fosters this goal by sending as volunteers working and retired professionals and academics, including faculty, staff, and administrators, on projects in the developing world to assist in building and improving tertiary education there.
Canadian Association of College and University Student Services (CACUSS)
CACUSS is a professional bilingual association representing and serving those individuals who work in Canadian post-secondary institutions in student affairs and services. Since 1973, CACUSS has provided professional development services and programs for members in all the Canadian provinces. Cross-divisional interest groups called communities of practice and networks were formed by members in 2015 based on their professional needs, focusing on areas such as student health and wellness, first-year students, new professionals, and leadership education.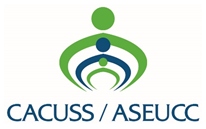 Groningen Declaration Network (GDN)
The Groningen Declaration seeks common ground in best serving the academic and professional mobility needs of citizens worldwide by bringing together key stakeholders in the Digital Student Data Ecosystem. We further Life Long Learning and Human Capital Mobility by promoting the Life Long Learning Passport. Citizens worldwide should be able to consult and share their authentic educational data with whomever they want, whenever they want, wherever they are.

http://www.groningendeclaration.org/
Pan-Canadian Council on Admissions and Transfer (PCCAT)
The purpose of the Consortium is to facilitate the implementation of policies and practices that support student mobility both within and among Provinces and Territories and granting of transfer credit in order to improve access to post-secondary education in Canada.
Universities Canada
Universities Canada is the voice of Canada's universities at home and abroad, advancing higher education, research and innovation for the benefit of all Canadians. We are a membership organization providing university presidents with a unified voice since 1911. Universities Canada, formerly the Association of Universities and Colleges of Canada, advances the mission of our member institutions to transform lives, strengthen communities and find solutions to the most pressing challenges facing our world.