ARUCC provides the opportunity for corporations who have established service contracts with individual postsecondary institutions to apply for Corporate Associate status in ARUCC. Corporate Associate status within ARUCC does not imply educational accreditation, nor does it imply compatibility with or inclusion in ARUCC MyCreds™ | MesCertif™ National Network. It also does not implicitly or explicitly imply ARUCC endorsement of the services or product offered by the corporate associate. Those considering using the services of any organization on this list are encouraged to conduct their own assessments of those corporate entities.
ARUCC reserves the right at its sole discretion to revoke corporate associate status at any time, with or without cause, and without refund of corporate associate fees. Visit MyCreds™ | MesCertif™ for details on the nature of the affiliation between a given organization/corporate associate and the MyCreds™ | MesCertif™ network, or contact This email address is being protected from spambots. You need JavaScript enabled to view it.. For more information on affiliations and partnerships with ARUCC more generally, contact This email address is being protected from spambots. You need JavaScript enabled to view it..

Launch updates are available online.
ARUCC MyCreds™ | MesCertif™ Service Provider & Corporate Associate
DIGITARY CANADA INC.

1007 Fort Street
Victoria, British Columbia, Canada
V8V3K5
www.digitary.net
Lambertus van der Geest
Regional Director
This email address is being protected from spambots. You need JavaScript enabled to view it.
Digitary was launched in Dublin, Ireland in 2005, and has grown to become a leading online platform for certifying, sharing, and verifying academic credentials. Learner-centric since the very start, Digitary enables millions of learners to share their verified academic achievements online, securely, quickly and easily. As of March 2021, Digitary global has provisioned learners with more than 2M virtual digital credential wallets, allowing them to send their official academic transcripts and credentials on a 24/7 basis anywhere in the world.

Digitary is now used by organisations in over 135 countries, including ARUCC's National Network MyCreds™ | MesCertif™ the official Canadian credential wallet for post-secondary learners and graduates. For this effort, Digitary won an international RFP led by ARUCC and its higher education institutions and subsequently helped the Canadian community to launch a fully bilingual environment for its learners.
MINISTERE DE L'IMMIGRATION, DE LA FRANCISATION ET DE L'INTEGRATION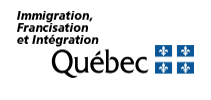 1200, boulevard Saint-Laurent
bureau 2.200
Montréal, QC
H2X 0C9 Canada
514 864-9191
http://www.immigration-quebec.gouv.qc.ca/fr/accueil.html
Mathieu Demers
Coordonnateur
This email address is being protected from spambots. You need JavaScript enabled to view it.
514 873-2324 poste 25091
Other Corporate Associates
ACUITY INSIGHTS

4th Floor, 325 Front Street West
Toronto, Ontario
Canada
416-459-8123
Andrea Wright
Market Strategy Manager
613-539-3364
This email address is being protected from spambots. You need JavaScript enabled to view it.
Acuity Insights is the leading provider of admissions assessments, including our on-line situational judgment test, Casper, as well as program management, and data analytics solutions for higher education. Our solutions help higher education institutions deliver on their mission holistically, considering the whole student, widening pathways into higher education, and ensuring both student and program success.
EDUCATIONAL CREDENTIAL EVALUATORS (ECE)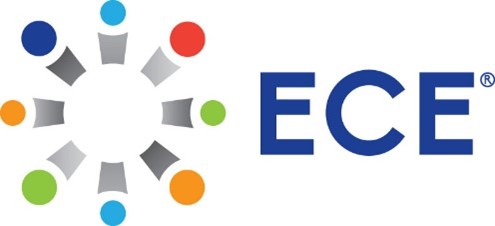 101 W. Pleasant St., Suite 200
Milwaukee, WI 53212-3963
USA
+1.414.289.3400
Jack Nelson
Director of Market Development

Marybeth Gruenewald
Director of Global Initiatives
This email address is being protected from spambots. You need JavaScript enabled to view it.
As a non-profit organization, for over 40 years Educational Credential Evaluators [ECE] has been ensuring that foreign-educated people are respected and recognized for their educational achievements by preparing fair and accurate educational assessment reports.

We review academic achievements by individuals from other countries and convert them to the Canadian system for purposes of studying in Canada.
FLYWIRE




181 Bay Street - Suite 1800
Toronto, Ontario M5J 2T9
(508) 309-5161
Jim Garrant
Director of Associations and Advisory
This email address is being protected from spambots. You need JavaScript enabled to view it.
(508)309-5161
Flywire is a global payments enablement and software company, on a mission to deliver the world's most important and complex payments.

They use their Flywire Advantage - the combination of their next-gen payments platform, proprietary payment network and vertical specific software - to help their clients get paid, and help their customers pay with ease, no matter where they are in the world.

People need to be able to navigate today's globalized world without letting borders dictate the way they pay. Flywire removes those boundaries with flexible solutions that enable the global payment and receivables process through seamless transaction experiences.
LANGUAGECERT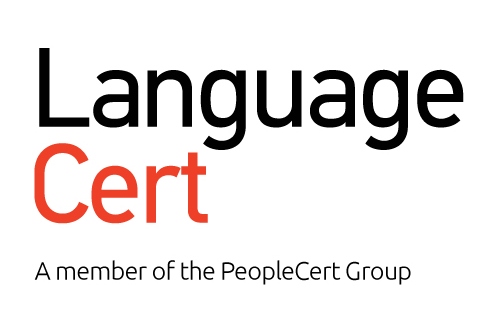 190-192 Sloane Street
London, England UK
(604) 773-8015
Carlos Cantu
Education Partnerships Manager
North America
LanguageCert, a member of the PeopleCert Group, is a leading global provider of language assessments for people of all ages and needs. LanguageCert develops its own qualifications and offers a comprehensive portfolio of high-quality English language certifications at all CEFR levels, catering to candidates wanting to study, work or live-in English-speaking environments. Our portfolio includes the International ESOL 4-skill exam which is accepted by institutions and government bodies as evidence of English language proficiency in over 90 countries.
LanguageCert also offers LanguageCert USAL esPro qualifications in Spanish in alliance with University of Salamanca, and LanguageCert Test of Classical Greek qualifications that assess the candidates' Classical Greek proficiency.
We are pioneers in the delivery of secure online tests using live remote proctoring, enabling candidates to take their LanguageCert exams from any location worldwide.
LanguageCert is committed to developing and delivering high-quality, internationally recognised language exams that enhance the career, education, and life prospects of individuals worldwide.