New & Emerging Leader Award
The New and Emerging Leader Award recognizes early-career ARUCC members or associate members who demonstrate exceptional leadership potential and model the core competencies germane to one or more areas of Canadian registrarial professional practice.
ARUCC award recipients from prior years are welcome to request a digital award badge by contacting This email address is being protected from spambots. You need JavaScript enabled to view it..
2022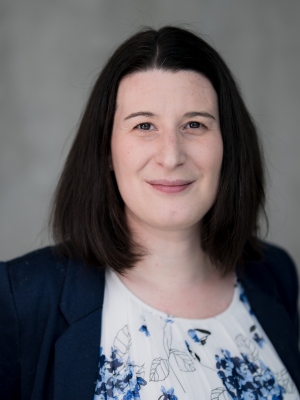 Melanie Nott (Bow Valley College)
Melanie Nott has been the team lead for Registrar Services at Bow Valley College since late 2018. Her team have one of the most diverse portfolios in the college, supporting application, registration, tuition, graduation, and general inquiries for 17,000 students in eight schools and six campuses.
Although Melanie has been in leadership for a short time, she has accomplished a great deal as a collaborative and pragmatic leader. She has a natural skill for hiring talented individuals and provides extensive opportunities for employees to develop their own leadership skills on committees and projects.
Melanie has been instrumental in leading a collaborative project of multiple teams through exercises in identifying their strengths, scope, future state, and contributions. This project took two years with extensive staff turn-over. The result was a more cohesive relationship between all units, improved student experience, and better employee ownership of their jobs. The ongoing result of this is unified training so a consistent student experience is offered across all these learner-facing areas.
Melanie Nott is a promising and talented emerging leader who will go far in her higher education career, and who is an asset to Bow Valley College.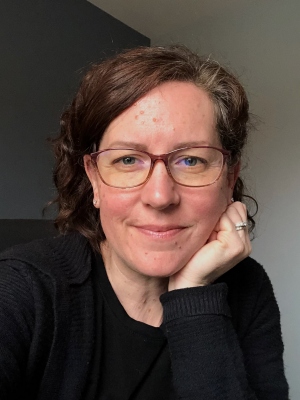 Jolaine Frigault (Université de Montréal)
Jolaine Frigault, Head of Sector at the Registrar's Office of Université de Montréal, deserves the New & Emerging Leader award for her commitment to the pursuit of our sector's mission and the way she has led institutional projects that fundamentally change the way we work and ensure sound, equitable and fair management of student pathways at UdeM. Among other things, the success of the Student Electronic Record and the Creation of Schedules and Room Assignments projects relied on her mobilizing leadership, her ability to adapt and to stay the course toward a common goal while remaining attentive to stakeholder concerns and making necessary adjustments. Her work has served to promote the Registrar's Office within the university and beyond. This influence has had a positive impact on our profession by demonstrating our ability to serve the University through participation in solving issues which face current and future students.
Past New & Emerging Leader Award Winners
2021
Chris Brunskill, Wilfrid Laurier University