ARUCC Groningen & Student Mobility Project

Advancing Student Mobility through Trusted Data Exchange
- Creating Change that Matters for Mobile Learners -
ARUCC and its project partners, the Pan-Canadian Council on Admissions and Transfer (PCCAT), the Canadian University Council of Chief Information Officers (CUCCIO), and the Canadian Post-Secondary Electronic Standards Council (CanPESC), are working collaboratively to create transformative change for Canadian post-secondary students, institutions, and partners. At its core, the Project seeks to create change that matters for learners and Canadian post-secondary institutions.
The Project leadership is doing this by focusing on improving academic document exchange to address document fraud and advance access and social mobility.
The plan involves creating direct connections to trusted institutions and organizations across Canada and around the world. How does the Project intend to do this? By enhancing Canada-wide capacity for both in-bound and out-bound students through creation of a national network that supports official, permission-based academic document exchange for learners and post-secondary institutions.
In 2015, ARUCC became a signatory to the Groningen Declaration Network which seeks to achieve student mobility through international data mobility. PCCAT and other Canadian institutions and organizations joined as signatories in 2019. This Project represents one way that ARUCC and its partners are realizing the goals of the Groningen initiative and supporting the mobile learners of today and tomorrow.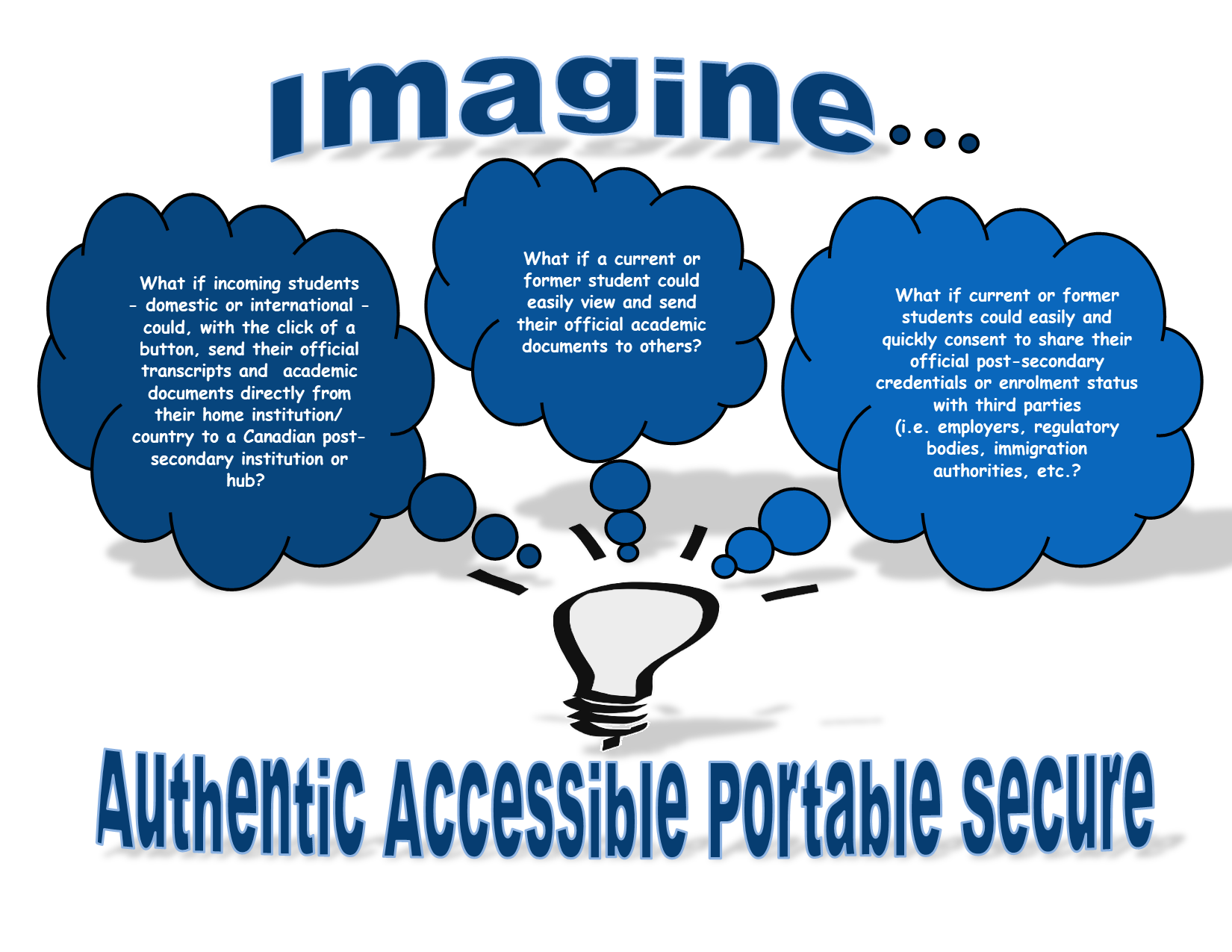 Have a look at the Project's

social mobility brochure to learn more.
Explore our Case for Change site to see how the Project relates to the many dimensions of social mobility. We've also provided information on the gaps we need to close from across Canada and the trusted organizations around the world to which we need to connect.
Visit our Consultation site on a regular basis to stay updated about the Project.
Project Principles
Maintaining a student focus and supporting student mobility into, between, and beyond Canadian higher education institutions
Focusing on priorities and activities that advance improvements and enhancements to student mobility through digitization and trusted data portability
Ensuring the network remains informed by research, consultation, and outcomes that are evidence-based and future focused
Respecting provincial and territorial regulatory frameworks and institutional and provincial/territorial autonomy and authority
Complementing the work of the existing provincial student application centres and data exchange hubs supporting Canadian post-secondary institutions
Moving Forward with the Project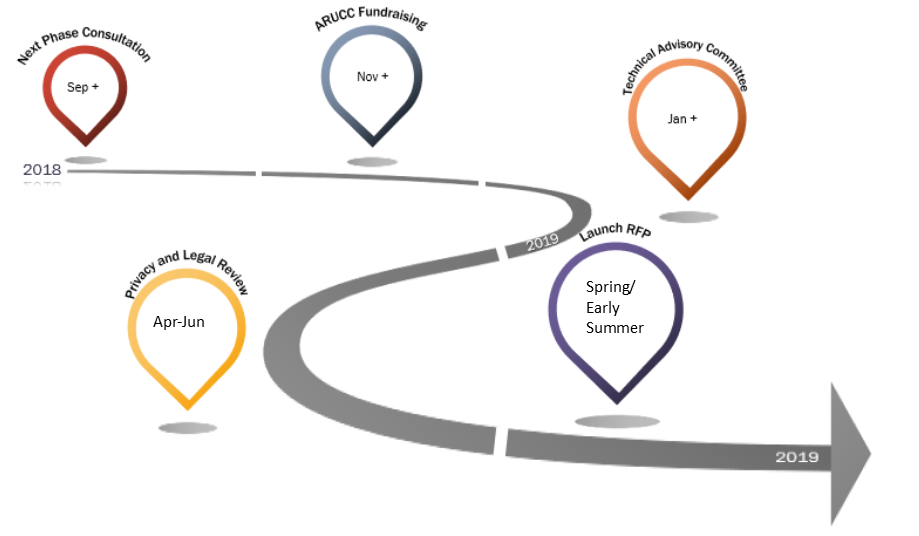 Looking Back
Fall/Winter 2018/19 - Project endorsements arrive from Universities Canada, Colleges and Institutes Canada, the Canadian Federation of Students, and the Ontario Undergraduate Student Alliance - Close to 80 provincial, national, and international institutions, organizations, and government entities now endorse the national network.
December 2018 - the national bilingual survey captures feedback from Canadian higher education experts to inform a broader understanding of current practices, constraints, and opportunities for a national network
June 2018 - ARUCC members unanimously endorse creation of the national data exchange network
Have Questions or Need More Information?
Contact any member of the Steering Committee or the Executive Lead, Joanne Duklas at This email address is being protected from spambots. You need JavaScript enabled to view it.
Interested in having your institution or organization endorse or provide funding support for the Project?
We have created a one-page project brief to help you with this:

available online